South African Pavilion-4
南アフリカパビリオンー4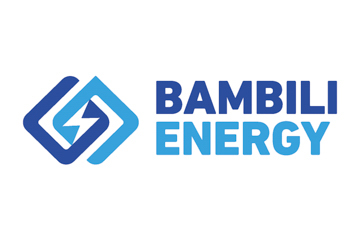 Bambili Energy (Pty) Limited & HyPlat
バンビリは南アフリカの水素燃料電池のパイオニアです。電気を作る水素燃料電池の製造と販売をしています。弊社の燃料電池システムは電気化学反応により、5kWからメガワット級の発電が可能です。この燃料電池システムは補助電力はもちろん主要電力としても利用が可能です。バンビリは南アフリカ初の燃料電池バスを共同開発いたしました。プレトリア大学との産学連携で水素燃料電池システム公の認技術研修を実施しています。
Bambili is at the forefront of South Africa's hydrogen fuel cell technology. The company focuses on the manufacture and sales of hydrogen fuel cell systems that produces electricity. Our fuel cell systems are electrochemical power generators, that can generate power from 5kW to megawatt scale. The fuel cell system can be used intermittently or as primary power source. Bambili is also co-developing the first fuel cell bus in South Africa. Through partnership with University of Pretoria, Bambili also provides accredited training in technical hydrogen fuel cell systems.
Bambili Energy (Pty) Limited
Contact details:
Ms Zanele Mavuso Mbatha (CEO)
Mr. Nyonga Fofang (Managing Director)
General Inquiry
Tel: +27 11 513 3587
Mobile: +27 83 325 6657
URL:
https://www.bambilienergy.com
---
HyPlat
ハイプラットは燃料電池と電解槽用の最高品質のMEAs製造に特化した燃料電池と電解槽技術の専門集団です。弊社の高度な能力、経験、知識を保有したチームは技術的かつ経済的観点からお客様の要求に応えられます。ハイプラットはユニークでカスタマイズ可能な解決策を提案し、市場適正価格で最高品質の競合製品を提供いたします。
HyPlat is a specialist fuel cell and electrolyser technology company focused on delivering best-in-class membrane electrode assemblies (MEAs) for fuel cells and electrolysers. HyPlat's highly competent, experienced, and knowledgeable team understands their customers' needs from a technological and economical perspective. HyPlat's unique and customisable solutions offer customers best in class competitive products in the market at reasonable prices.
HyPlat
Contact details
Dr Sharon Blair
(CEO)
Mobile: +27 84 616 6167
Tel: +27 21 650 5559
---
Previous   <<<   HOME   >>>   Next